Lard is made of animals fats, most commonly rendered hog fat. Crisco and Lard are both shortenings. Lard is shortening.
BUT
, Crisco is a shortening made from vegetable oils therefore Crisco is
NOT
lard.
LOL while this sounds confusing, it's pretty simple really. For this recipe because I am
DESPERATELY
trying to clean out the pantry
AND
the freezer I improvised this time, but did not reflect my changes in my normal recipe (BELOW) which is a recipe I made combining the best ingredients (for us) and cooking procedures (for me) from Guy Fieri's version with Giada's version of Pulled pork.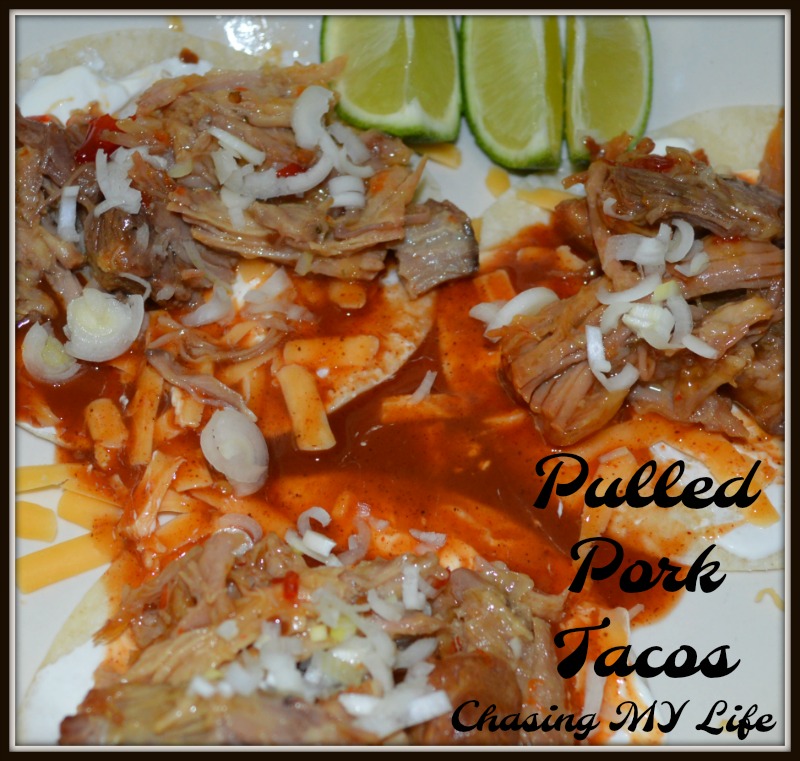 PULLED PORK
3-pound bone in pork butt, cut into 4 pieces
3 pounds refined lard
1 red onion, roughly chopped
3 garlic cloves, minced
2 teaspoons ground cumin
1/2 teaspoon ground coriander
2 teaspoons
FRESH
ground sea salt
1/2 teaspoon dried oregano
1 chipotle in adobo, diced plus 1 tablespoon of the adobo sauce
1 cup beer, such as Modelo Especial
Corn tortillas, for serving
GARNISHES
Pico De Gallo, recipe below
Sour cream
Chopped green onions, sliced or diced
Lime wedges, for serving
Radish slices, for serving
Remove the pork butt from refrigerator 1 hour before cooking. Do not remove the bone.
Preheat oven to 350°.
In a small bowl, mix together the cumin, coriander, salt and oregano.
Rub the spice mixture all over the pork roast.
Bring oil to 250°.
Carefully add pork pieces to the hot oil. Keep pork pieces moving so they don't stick until the are well seared on ALL sides.
Remove meat from lard and add onions and garlic, sautéing 2-3 minutes. DO NOT LET GARLIC BURN – IF IT DOES, START OVER!
Add pork pieces to roaster.
Use a slotted spoon to remove onions and garlic, adding it to the meat. Discard oil.
Whisk together the beer, chipotle pepper pieces and adobo sauce.
Pour beer mixture over pork pieces.
Bake 1-1 1/2 hours. The pork should be caramel-colored with an internal temperature of 170 to 180°.
Cover and let rest for 15 minutes.
Shred the meat. Discard the bone and any gristle.
Add the shredded meat back to the slow cooker and toss with the onions and cooking juices.
Serve with Pico de Gallo, warm tortillas and garnishes.
PICO DE GALLO
4 Roma tomatoes
1 red onion, diced
1 jalapeno, diced
2 tablespoons chopped cilantro leaves
1/2 lime, juiced
Salt and freshly ground black pepper
Combine all ingredients and season with salt and pepper, to taste.
Let sit for 15 to 20 minutes.
Serve.