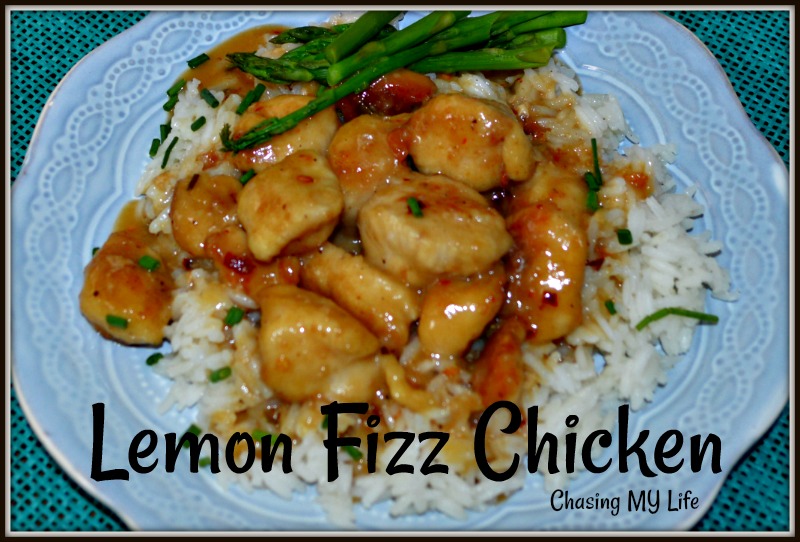 LEMON FIZZ CHICKEN
serves 2
1/3 cup cooked white rice
Juice of 1 lemon
1 teaspoon creamy horseradish
1 tablespoon
FRESH
chopped chives
1 tablespoon
QUALITY
honey
3 tablespoons avocado oil, divided 2+1
2 skinless boneless chicken breasts
FRESH
ground salt and pepper, to taste
2 tablespoons WONDRA flour
1/4 cup 7 UP
1 tablespoon Bragg's Liquid Aminos
3 tablespoons unsalted butter, 1 1/2 + 1 1/2
1/4 teaspoon red pepper flakes (more if you like it a bit more spicy)
2 tablespoons grated Parmesan
2 + 2 tablespoons heavy cream
Whisk together lemon juice, honey, horseradish and chives until completely blended.
Generously salt and pepper both sides of chicken.
Heat 1 tablespoon oil and 1 tablespoon of butter in skillet over medium high heat.
Dredge chicken in flour.
Saute' chicken breasts until JUST golden on both sides, about 2 minutes per side based on thickness.
Transfer chicken to plate.
Deglaze pan with 7 UP, scraping up any bits from the bottom of the skillet.
Reduce heat.
Add 1 1/2 tablespoons butter, liquid aminos and red pepper flakes, whisking to blend.
Add honey mixture, blending again until smooth.
Add 2 tablespoons heavy cream, stirring until smooth.
Return chicken to pan, turning to coat. Cover and simmer on low until syrupy, about 5 minutes.
Add Parmesan cheese, cream and 1 1/2 tablespoons butter to warm rice, using fork to mix and fluff.
Plate rice, top with chicken and pour sauce over top.