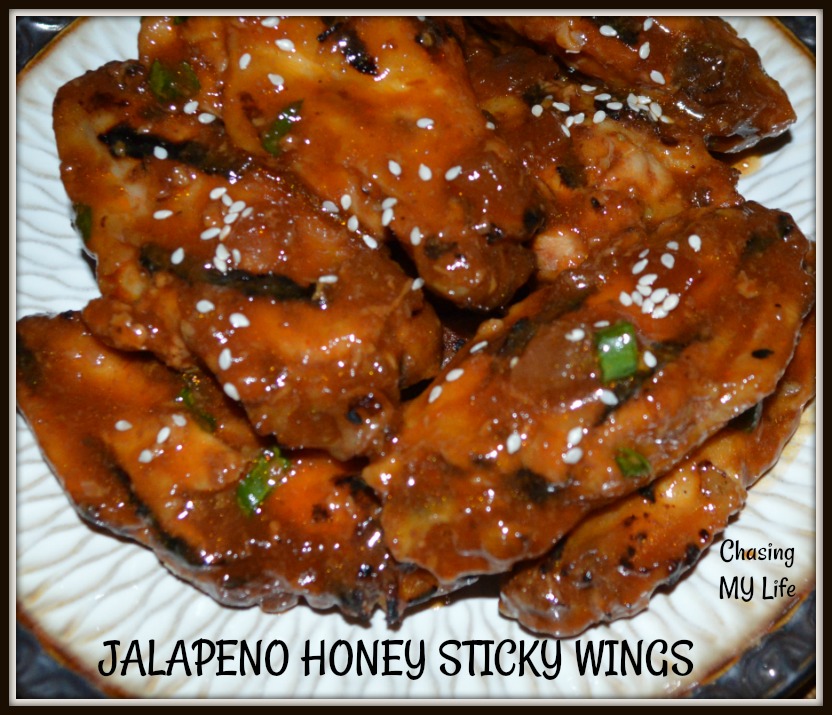 JALAPENO HONEY STICKY WINGS
3 pounds chicken wings and drumettes
1 1/2 cups Heinz Jalapeño ketchup
1/3 cup packed brown sugar
1/4 cup champagne or rice wine vinegar
2 tablespoons mild honey
2 tablespoons Worcestershire sauce
2 cloves garlic, minced
2 teaspoons liquid smoke
FRESH
ground sea salt and black pepper, to taste
1 jalapeno seeded and sliced thin
1/3 cup minced red onion
sesame seeds, to garnish
In a LARGE bowl whisk together the ketchup, brown sugar, liquid smoke, honey, vinegar, Worcestershire sauce and garlic.
Fold in the red onion.
Season with salt and pepper, to taste.
Add chicken pieces and toss to coat.
Spray slow cooker with non-stick cooking spray.
Add chicken pieces to slow cooker.
Cook on low 3 hours or until chicken is tender and cooked through.
Garnish with jalapeño slices and sesame seeds.
NOTE:
For a spicier wing add the jalapeno slices with the red onion so they cook the entire time together.