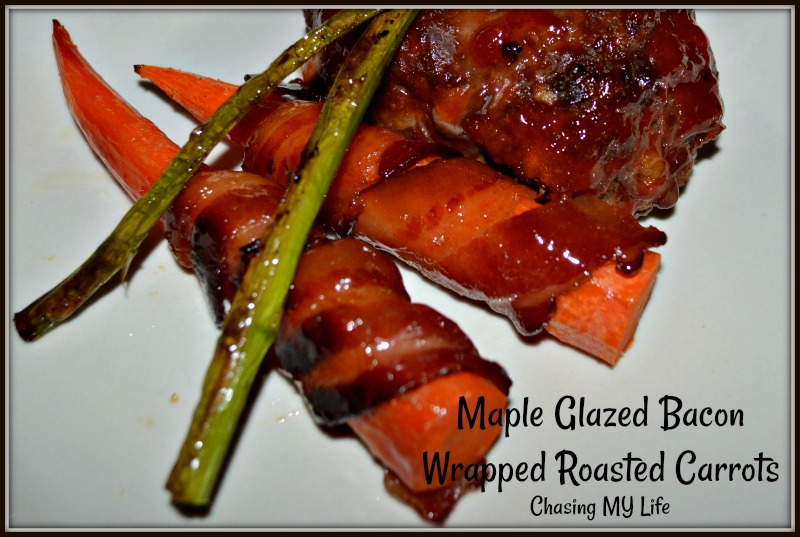 MAPLE GLAZED BACON WRAPPED ROASTED CARROTS serves 6
The crisp carrot meets the salty bacon and is glazed in sweet
PURE
maple syrup to become the new family favorite!
2 pounds carrots (not too thick), peeled
1 pound bacon
1/4 cup
PURE
maple syrup
Pre-heat oven to 400°.
Wrap the carrots evenly in the bacon slices.
Arrange on a wire rack on a baking sheet and roast in oven until the bacon is crispy and the carrots are tender, about 20-30 minutes until carrots are tender and bacon is crisp.
Start glazing with the maple syrup at the 10 minute mark and glaze every 5 minutes.
NOTES:
OPTIONAL: Mix some Dijon mustard into the maple syrup.
Depending on your carrot sizes you might want to halve your carrots for easier cooking.
Using pre-cooked bacon (to the point where it is still easily wrapped but a lot of the fat has cooked out) makes the process quicker.