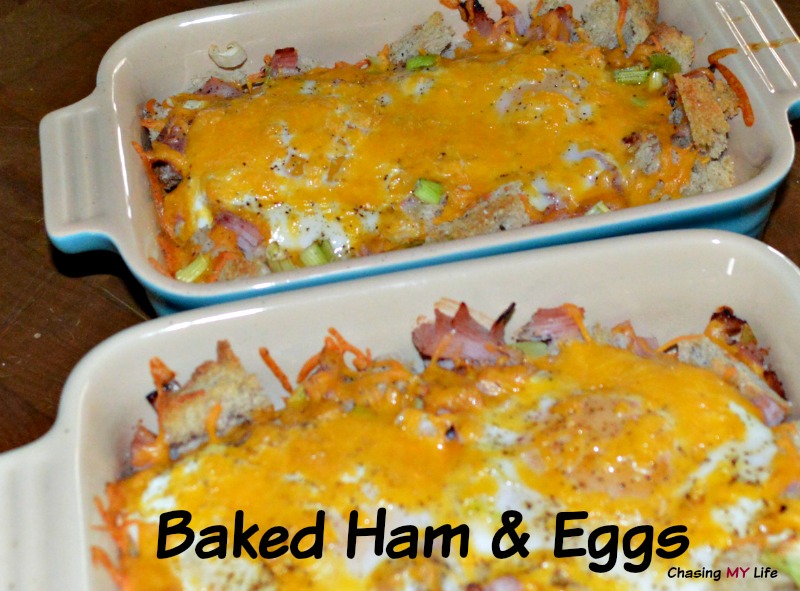 This is a
GREAT
brunch recipe – easy and quick, but looks more complicated and tastes great, especially if you are a dunker, you know the one who like to dunk their toast in their egg yolks and create that ooey gooey yumminess. With this recipe your toast is underneath to absorb all that decadent egg yolk and not lose any flavor to the plate. I like to make them in individual dishes for more "formal" groups. Either way works really well. Hubby likes to top his with some hot sauce them to round out the flavor.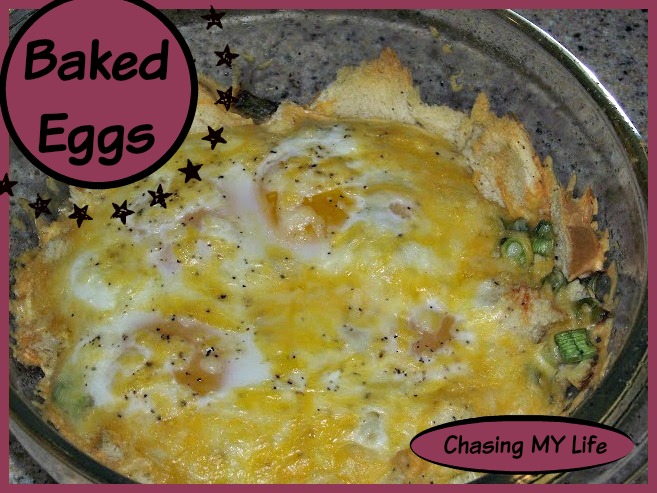 BAKED EGGS
3-4 slices sourdough bread torn into pieces
4 green onions
3/4 cup diced ham pieces (optional)
4 large eggs
1/2 cup shredded cheese
Salt and pepper to taste
Preheat oven to 350˚.
Spray a 1 1/2 quart baking dish with PURE.
Toss the bread pieces with the melted butter.
Line the bottom evenly with torn bread pieces.
Sprinkle green onions and ham pieces (if using) over torn bread.
Sprinkle half of cheese over onions.
With a spoon create indentations into the bread.
Carefully break eggs into wells.
Generously salt and pepper.
Top with remaining cheese.
Cover and bake casserole 15 minutes.
Uncover and bake until whites are set, about 10 minutes more.
Serve with fresh fruit.