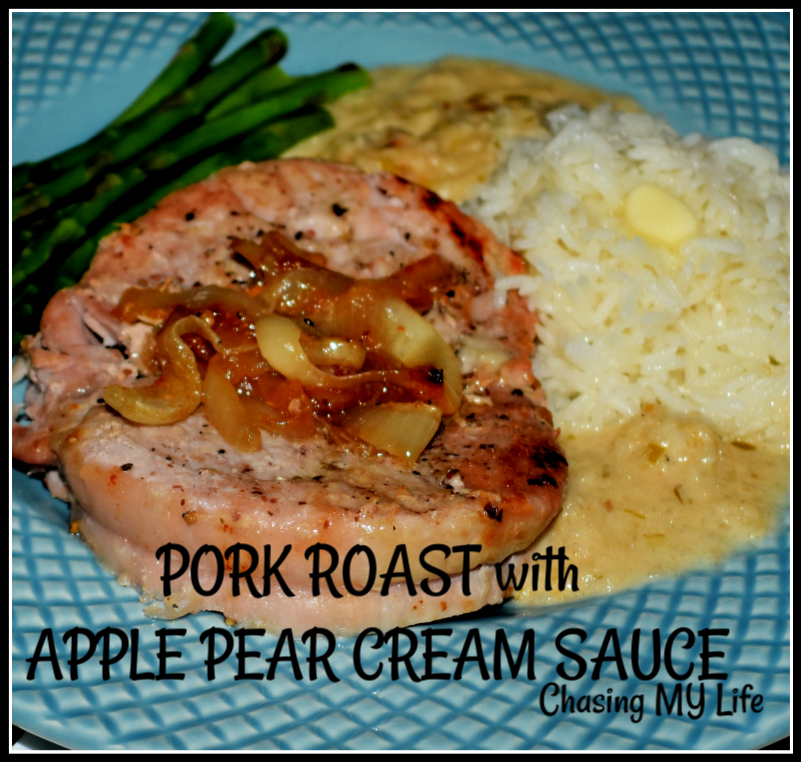 PORK ROAST with APPLE PEAR CREAM SAUCE
ROAST
3 pound boneless pork roast
1 Vidalia onion, halved and sliced
2 tablespoons butter
FRESH
ground sea salt and black pepper
Preheat oven to 375°.
Place butter and onion slices in bottom of shallow roaster.
Generously season pork roast and place on top on onions.
Roast for 1 1/4- 1 1/2 hours until 165°.
Rest 10 minutes while finishing sauce.
SAUCE
2 Japanese pears, peeled, cored and chopped
3 large green onions, diced
2 tablespoons butter
1 tablespoon creamed horseradish
1/2 cup heavy cream
Melt butter in sauce pan.
Add onions and pears cooking over low heat 20-25 minutes until pear pieces are very tender.
Transfer mixture to food processor.
Add the cream, horseradish and season with FRESH ground salt and pepper, blending until smooth.
Return to sauce pan and reheat until cooked through.
Serve over prepared rice.