Your favorite taco in a casserole – perfect for potlucks!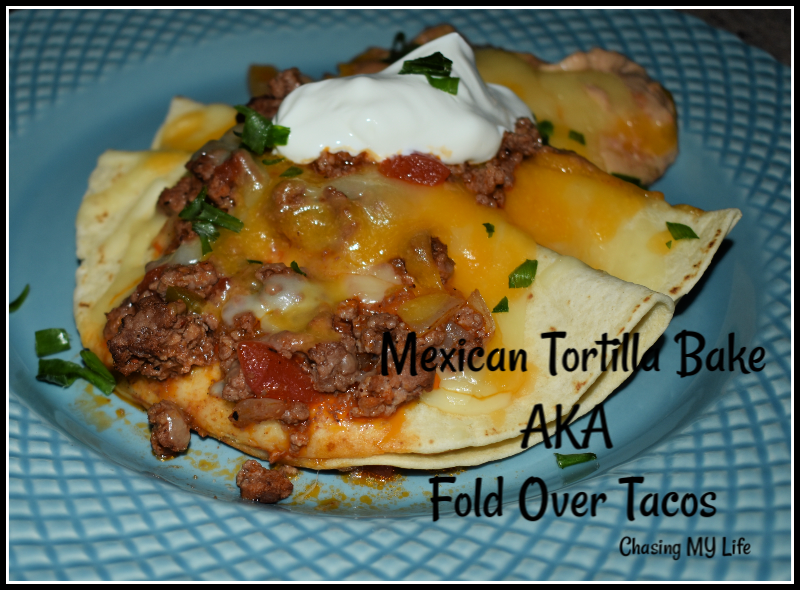 FOLD OVER TACOS
1 pound ground beef
1 cup finely chopped onion
2 cans Rotel tomatoes
1 cup red enchilada sauce
1 can re-fried beans
1 teaspoon ground cumin
1/2 teaspoon
FRESH
ground sea salt
1/4 teaspoon
FRESH
ground black pepper
12 6 inch tortillas
6 ounces cream cheese, softened at room temperature 30 minutes
1 cup shredded Monterey Jack cheese
Preheat oven to 350°.
Wrap tortillas in foil and warm in preheated oven for 10 minutes.
In a large skillet over medium-high heat cook beef until crumbled and pink is gone.
Drain off excess fat.
Add tomatoes, sauce and seasonings. Bring to a boil.
Reduce heat and simmer 5 minutes.
Pour half of the meat and sauce into the bottom of a 13 x 9 baking dish.
Top with half the beans. Set aside.
Stir together the cream cheese and one half of the re-fried beans.
Spread cream cheese mixture on each tortilla and top with a spoonful of the sauce.
Fold each tortilla over and arrange in baking dish partially overlapping.
Pour remaining meat sauce over top of tortillas.
Cover and bake for 15 minutes.
Sprinkle with cheese and bake 5 minutes more until cheese is melted.