Making this recipe as individual pies you can taste the homemade pastry and rich cheddar flavored sauce in
EVERY
bite. You can make this as rustic or as elegant as you'd like by cutting the crust into cute little decorative shapes or leave it as a single layer. We like to invert the individual pies so the crust is on the bottom absorbing all the yummy gravy.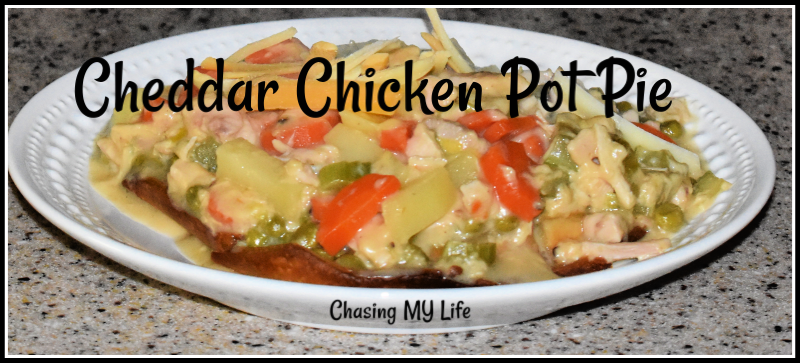 CHEDDAR CHICKEN POT PIE
– serves 6
CRUST
1 cup soft flour
1/4 teaspoon baking soda
1/2 teaspoon
FRESH
ground sea salt
5 tablespoons unsalted butter, cut into small pieces
3 tablespoons cold vodka
5 minutes before you begin the crust place the vodka and butter cubes in the freezer.
Combine flour, baking soda and salt in a mixing bowl.
Cut in butter until crumbly.
Gradually add vodka, mixing until forms a ball.
Cover with plastic wrap and refrigerate

AT LEAST

30 minutes.
FILLING
1 1/2 cups chicken broth
2 cups cubed peeled potatoes
1 cup sliced carrots
1/2 cup sliced celery
1 can petite peas, drained
WELL
1/2 cup chopped onion
2 cloves garlic, minced
1/4 cup Wondra flour
1 1/2 cups milk
2 cups shredded sharp cheddar cheese
4 cups diced rotisserie chicken
FRESH
ground sea salt and black pepper, to taste
Bring the broth to a SLOW boil over medium high heat in a large saucepan.
Add vegetable and simmer 10-15 minutes until tender.
Whisk together the milk and Wondra flour.
Stir milk mixture into broth mixture and simmer 10 minutes more or until desired thickness.
Stir in cheese and chicken.
Fold in peas.
Season to taste.
ASSEMBLY
Spoon filling into baking dish(es). Set aside.
On a floured pastry mat roll crust 1 inch larger than baking dish.
Ease crust over dish, sealing the edges to the side of the dish.
Make several slits in the dough for steam to escape through.
Bake uncovered, for 40 minutes or until golden.
NOTE

: DO NOT

forget to cut slits in the crust to allow the steam to escape.