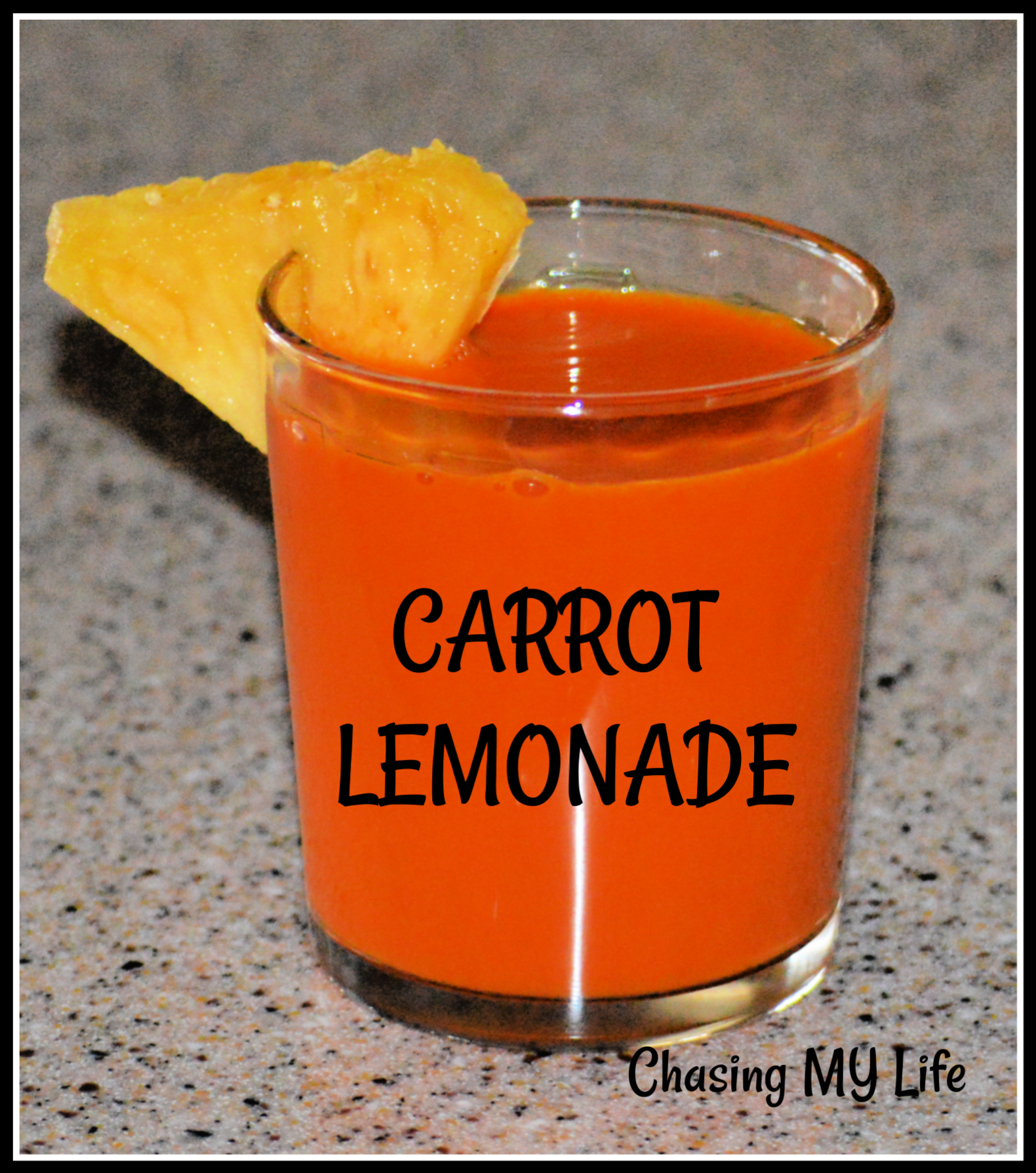 CARROT LEMONADE
– serves 6
1 pound carrots, cut into chunks
2 cups water
3 cups unsweetened pineapple juice or white grape juice
4 lemons, juiced
Pineapple wedges
2 cups cold water
Ice
Place carrots in a large sauce pan.
Add water.
Bring to a boil.
Reduce heat and simmer 30 minutes until carrots are tender.
Cool slightly, but DO NOT DRAIN.
Transfer to a blender.
Add 1 cup of the pineapple juice.
Cover and blend until smooth.
Stir in remaining pineapple juice and lemon juice.
Cover and chill at least 2 hours.
Mixture may thicken as it chills, whisk in cold water as necessary to reach desired consistency.
Serve over frozen pineapple chunks with pineapple wedges.