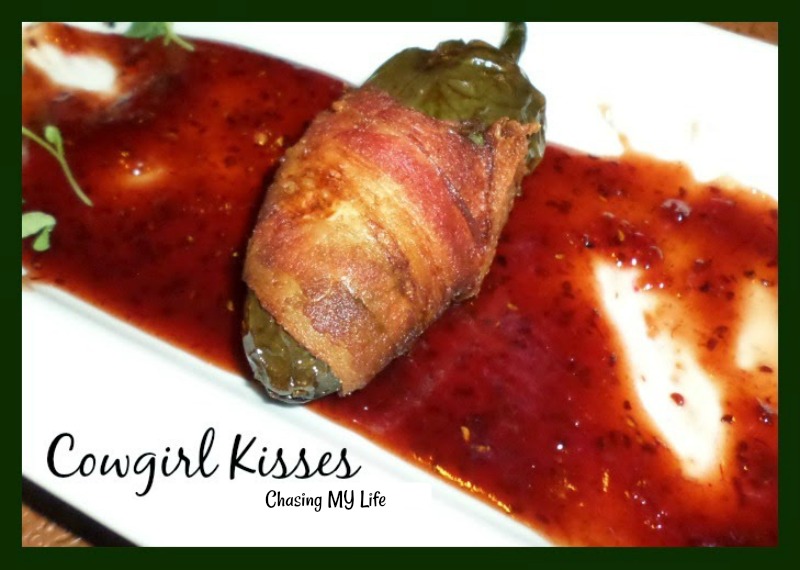 COWGIRL KISSES
8 ounces cream cheese
2 tablespoons
Foothill Salad Seasoning
1 slice bacon per pepper
Jalapeno Peppers
Raspberry Chipotle Sauce (see below)
Mix cream cheese and Foothill Salad Seasoning until well blended.
Clean and remove seeds from peppers.
Fill peppers.
Wrap each pepper with a slice of bacon.
Bake or grill over low heat until bacon is crisp.
Serve with raspberry chipotle sauce.
RASPBERRY CHIPOTLE SAUCE
1 cup
Raspberry Jam
2 tablespoons diced chipotle peppers
2 tablespoons soy sauce
2 tablespoons apple cider or rice wine vinegar
Whisk all ingredients until well blended.
Chill until ready to serve.
Warm before serving.