We're still under a serious EXTREME heat warning so I am NOT cooking, but focusing on salads this week.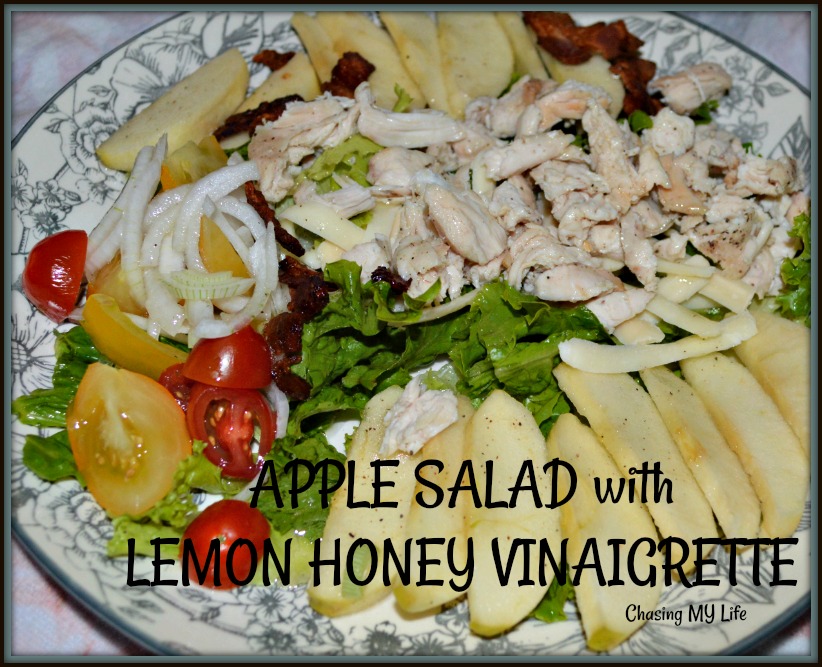 APPLE SALAD with LEMON HONEY VINAIGRETTE
1 lemon, juiced
1 tablespoon avocado oil
1 teaspoon apple cider vinegar
2 teaspoons honey
FRESH ground sea salt and black pepper, to taste
1 Honeycrisp apple, cored and sliced thin
3 green onions, sliced thin
2 cups torn lettuce
Whisk together the lemon juices, avocado oil, vinegar and honey.
Season to taste with salt and pepper.
Toss lettuce, onions and apple together.
Drizzle with dressing and toss again.
ENJOY!