I originally posted this back in 2015 after a family reunion where these Peanut Butter Burgers were a
HUGE
hit. They really taste better than they sound. The peanut butter gives the burger a real nutty taste, and makes it a very juicy burger. And since I can no longer eat the bun, these are a perfect meal for me.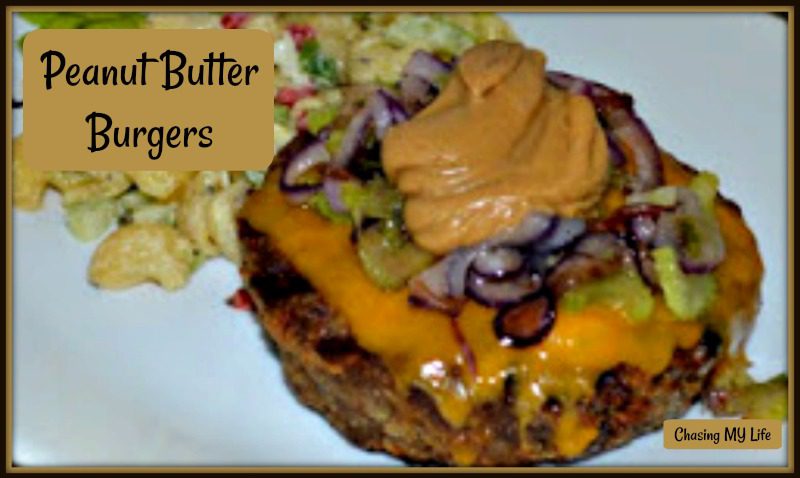 PEANUT BUTTER BURGERS
1-1/2 pound lean hamburger or ground sirloin
1/4 cup creamy peanut butter
1/2 teaspoon salt
1/2 teaspoon pepper
1 clove garlic, minced
2 tablespoons butter, softened
Toppings of your choice (I like to add an additional small scoop of peanut butter on top and let it melt)
Mix all ingredients together until well blended.
Shape into patties.
Refrigerate patties for at least two hours. Chilling the patties helps hold their shape.
Grill on the BBQ to desired doneness.
NOTE:
This recipe is very flexible. Almost any spice or seasoning works well with it.
DO NOT
add bread crumbs, the peanut butter and the chilling will hold them together just fine.