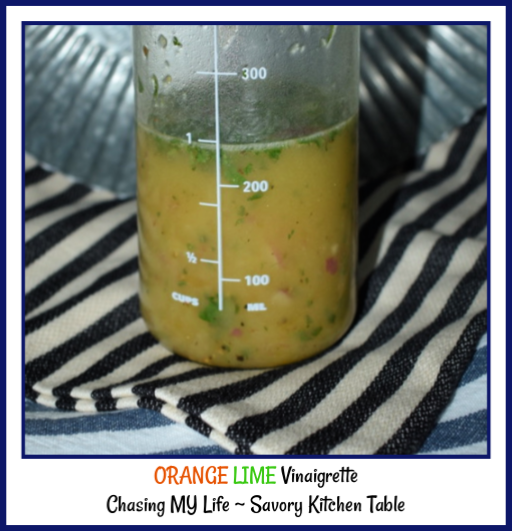 ORANGE LIME VINAIGRETTE
2 tablespoons orange juice
2 tablespoons lime juice
1
SMALL
shallot.
FINELY
minced
1 tablespoon minced
FRESH
cilantro
1/8 teaspoon red pepper flakes
4 tablespoons avocado oil
3 tablespoons champagne vinegar
FRESH
ground sea salt and tri-color pepper, to taste
Shake together in dressing bottle.
Chill before dressing salad.
NOTE:
I sometimes substitute a frozen ALL fruit bar (Pineapple or Pomegranate) for the orange juice to change up the flavor.
This is another recipe adapted from Cook's Illustrated Cook's Science cook book.