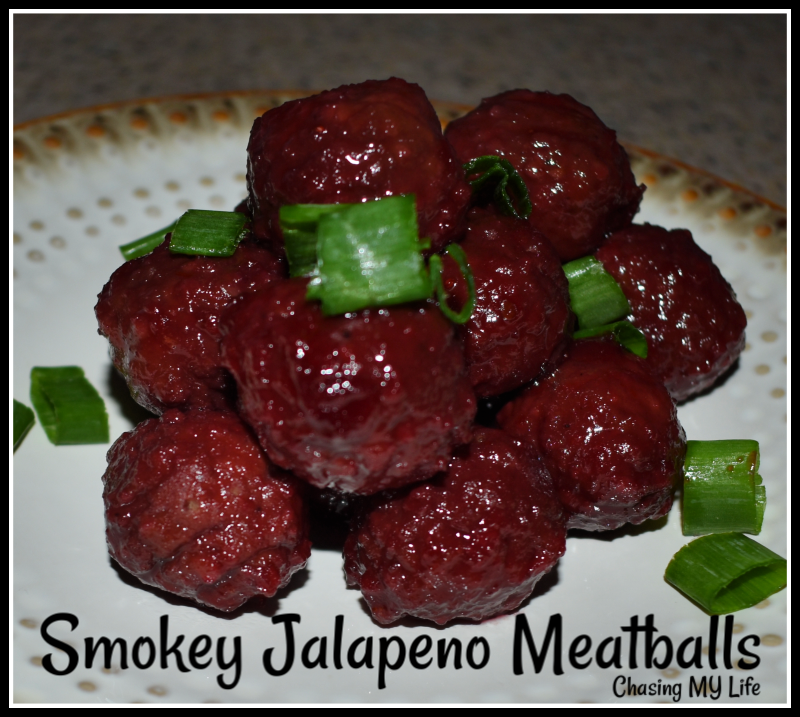 JALAPENO BBQ MEATBALLS aka TANGY SMOKEY MEATBALLS
MEATBALLS
1 1/2 pounds lean ground beef
1
LARGE
egg, beaten
1 cup quick cooking oats
6 ounce can evaporated milk
1/2 cup finely chopped onion
1 teaspoon
FRESH
ground sea salt
1/2 teaspoon
FRESH
ground pepper
1/4 teaspoon garlic powder
Line a large jelly roll pan with foil. Use 2 pans if necessary.
Spray foil with non-stick cooking spray. Set aside.
Preheat oven to 375°.
In a large bowl combine eggs, oats, milk, onion, salt, pepper and garlic powder until well blended.
Add the ground beef and mix thoroughly.
Shape meat into 1 inch balls and place on baking sheet 1 inch apart.
Bake uncovered 25-30 minutes.
While baking, prepare sauce.
At 30 minutes, pour off grease and combine meatballs onto a single tray.
Pour sauce over meatballs, turning balls to coat.
Return pan to oven and bake another 20 minutes.
SAUCE
1 cup jalapeño ketchup
3/4 cup packed brown sugar
1/4 cup finely chopped onion
1 teaspoon liquid smoke
1/4 teaspoon garlic powder
In a saucepan whisk together sauce ingredients.
Bring to a SLOW boil.
Simmer 5 minutes.