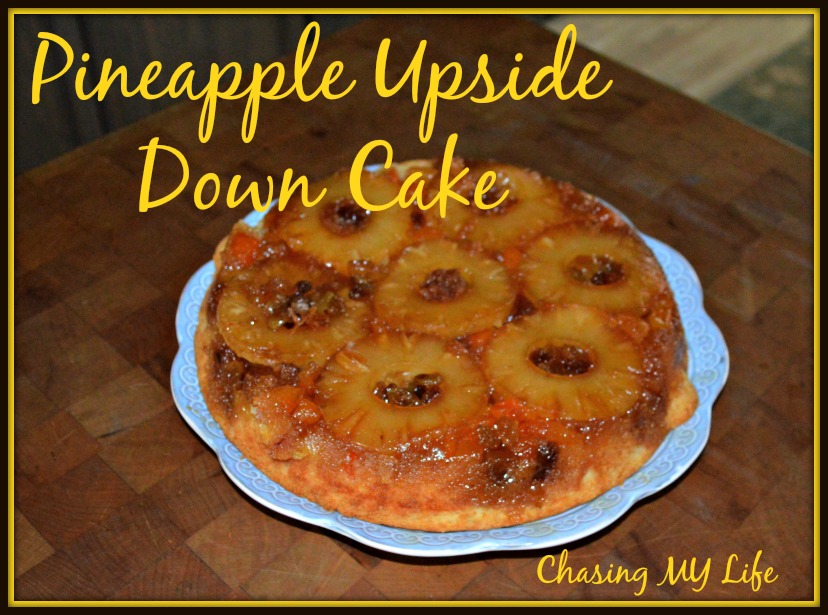 PINEAPPLE UPSIDE DOWN CAKE
Total:1 hr 15 min Active:25 min Yield: 8 to 12 servings
TOPPING
2 1/2 tablespoons unsalted butter
1/2 cup lightly packed brown sugar
1/2 teaspoon molasses
20-ounce can sliced pineapple, drained and juice reserved
20-ounce can crushed pineapple, drained and juice reserved
1/3 cup golden raisins
1/4 cup finely chopped dried apricots
1/2 cup pineapple rum
Soak raisins and apricots in the rum.
In a 10-inch cast-iron skillet over medium heat, melt the butter and add the brown sugar.
Cook, stirring constantly, until the sugar melts, about 2 minutes.
Remove from heat.
Drain apricots and raisins well.**
Arrange the pineapple slices in the skillet.
Fill in the spaces with the chopped apricots and golden raisins.
Follow by a thin layer of crushed pineapple. Set aside.
CAKE
1 1/3 cups all-purpose flour
2 teaspoons baking powder
1/4 teaspoon fine salt
1/3
QUALITY
flaked coconut
1/2 cup whole milk
2 teaspoons
PURE
vanilla extract
1/4 cup reserved pineapple juice (from the cans)
3/4 cup granulated sugar
1/2 cup unrefined coconut oil
1
LARGE
egg
Preheat the oven to 350°.
Combine the cake ingredients in this fashion:
In one bowl, whisk together the flour, baking powder, coconut and salt.
In a second bowl, combine the milk, vanilla extract and 1/4 cup of the reserved pineapple juice.
In the bowl of a stand mixer fitted with a paddle attachment, combine the granulated sugar and coconut oil on medium speed until thick and creamy, about 3 minutes.
Beat in the egg.
Add half of the flour mixture and mix on low until just combined.
Add the milk mixture and stir until just combined.
Add the rest of the flour and mix until combined, about 1 minute.
Pour the batter over the pineapple slices in the skillet and spread evenly.
Bake until the top is golden brown and a toothpick comes out clean when inserted, 25 to 35 minutes.
Be sure and check after 20 minutes to make sure the top isn't getting too brown. If it is, cover loosely with aluminum foil.
Let cool for 15 minutes.
Cover with a large serving plate and invert the cake.
ENJOY!
NOTE:
YOU CAN NOW USE THE LEFTOVER RUM FOR A COCKTAIL WHILE YOU WAIT!